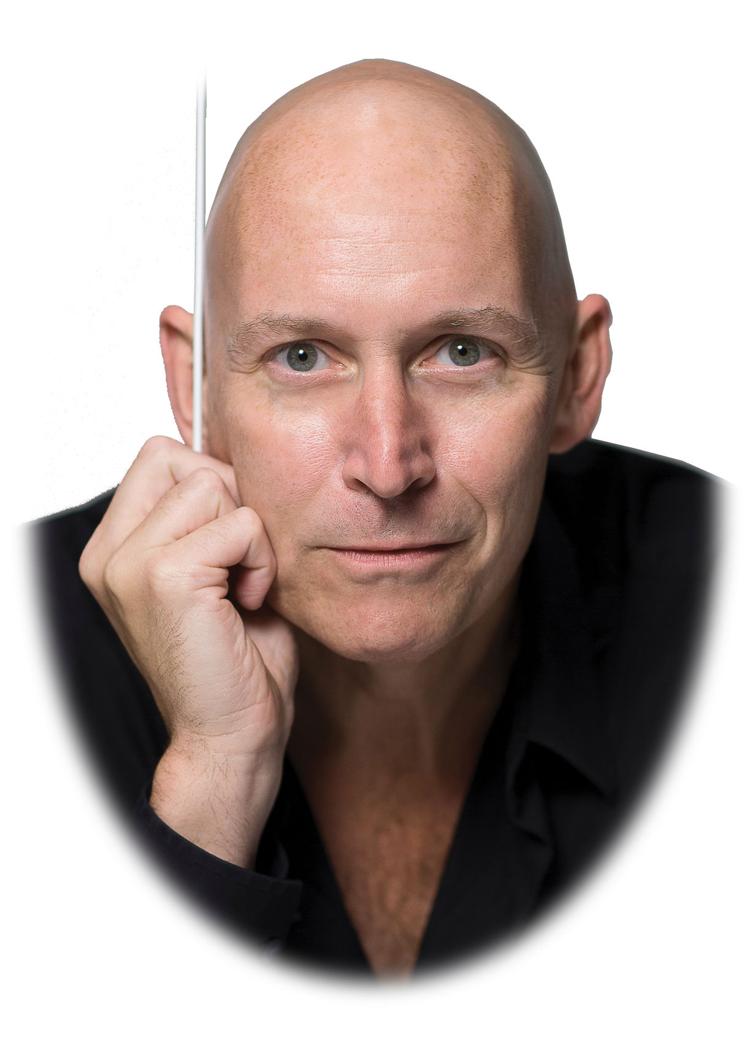 The glass is definitely at least half full at the Traverse Symphony this season!
While that normally wouldn't sound like an overly positive statement, in the era of COVID, for the performing arts it's a godsend. For an industry which relies upon as many people as possible collecting in a specific place at a specific time, the challenging times in which we find ourselves is unlike anything those of us alive today have experienced. That statement is nothing new or less than obvious, but I am extraordinarily excited to be part of the team at the TSO which is navigating a way through this in a truly resourceful way.
To give you a little look behind the curtain, two weeks ago I had the incredible pleasure of joining together to make music with two of my favorite collaborators and dearest friends, Bob James and Nancy Stagnitta. The resulting soon-to-be released film from that performance will become a major fundraising video concert for the orchestra when it debuts in a couple weeks. I'm also filming Zoom work with three different colleagues on different projects for the orchestra, and planning others for filming soon.
This week we had what was the first concert of our season with three of our star musicians from the orchestra, Principal Violist Renee Skerik, Associate Principal Cellist Crispin Campbell, and Principal Percussionist Bob Sagan with me backing them up on piano. I am on the one hand so excited to be playing with them, but am so sad that we are not able to invite everyone who would like to come. On the other hand, we are going to be able to share it with many, many people via the web. Next month in November we'll do another program with three more of our super talented artists in the orchestra — Ken Larsen, trumpet, Paul Sonner, our concertmaster, and Sylvia Norris, one of our two harpists. I can't wait!! All of these programs will cover a crazy amount of musical territory, from Bach to ragtime, to movie music and everything in between.
We're finalizing plans for our Holiday Concert right now. We are excited to be able to invite a very small audience for that program and indeed, film it and have it available to fans and friends of the orchestra. It will not involve the usual 65-70 musicians, but rather around 20. This concert also brings home one of the saddest realities of today, and that is we cannot welcome any of our wonderful choruses who sing with us to take part in that concert. We and they however will all sing in our hearts for the time when we can hear their voices raised in song once again! That will indeed be a triumphant concert. I don't yet know what that first piece will be when we get together again, but it's going to be jubilant, I can tell you that!
I am dying to tell people about what we're working on developing for our return to orchestra work will be. I can't go into details at this point of course, but I'm working on realizing a lifelong musical dream which I think is going to be an absolute blast for our current fans and gain us a lot of new friends and orchestra enthusiasts. Our sincere desire is to be able to play outdoor concerts next summer, provided conditions allow.
All this and it is coincidentally my 20th season as music director of the TSO. The first concert I conducted with the orchestra in Traverse City as music director was on Sept. 15, 2001. To have these 20 years bookended by those tragedies for me personally is no small thing.
I am however reminded that it was directly in the aftermath of 9/11 that we earnestly began our growth from a mixed/community/professional orchestra to the amazing fully professional symphony orchestra Traverse City now has. I predict upon the return to regular concerts, that we will have a period of growth for the orchestra that will be unprecedented for us and the envy of many around the country.
Reflecting upon the larger picture, it's true that we are doing smaller events, with smaller numbers of people. In that regard there is less water in that glass I spoke of at the start of this essay. Last week a dear friend and colleague of mine passed away from a tragic, quick-onset neurological disease. Her passing made me realize that our glass at the TSO is not just half full. For those of us who still have the gift to be able to think about that glass, it's always full.