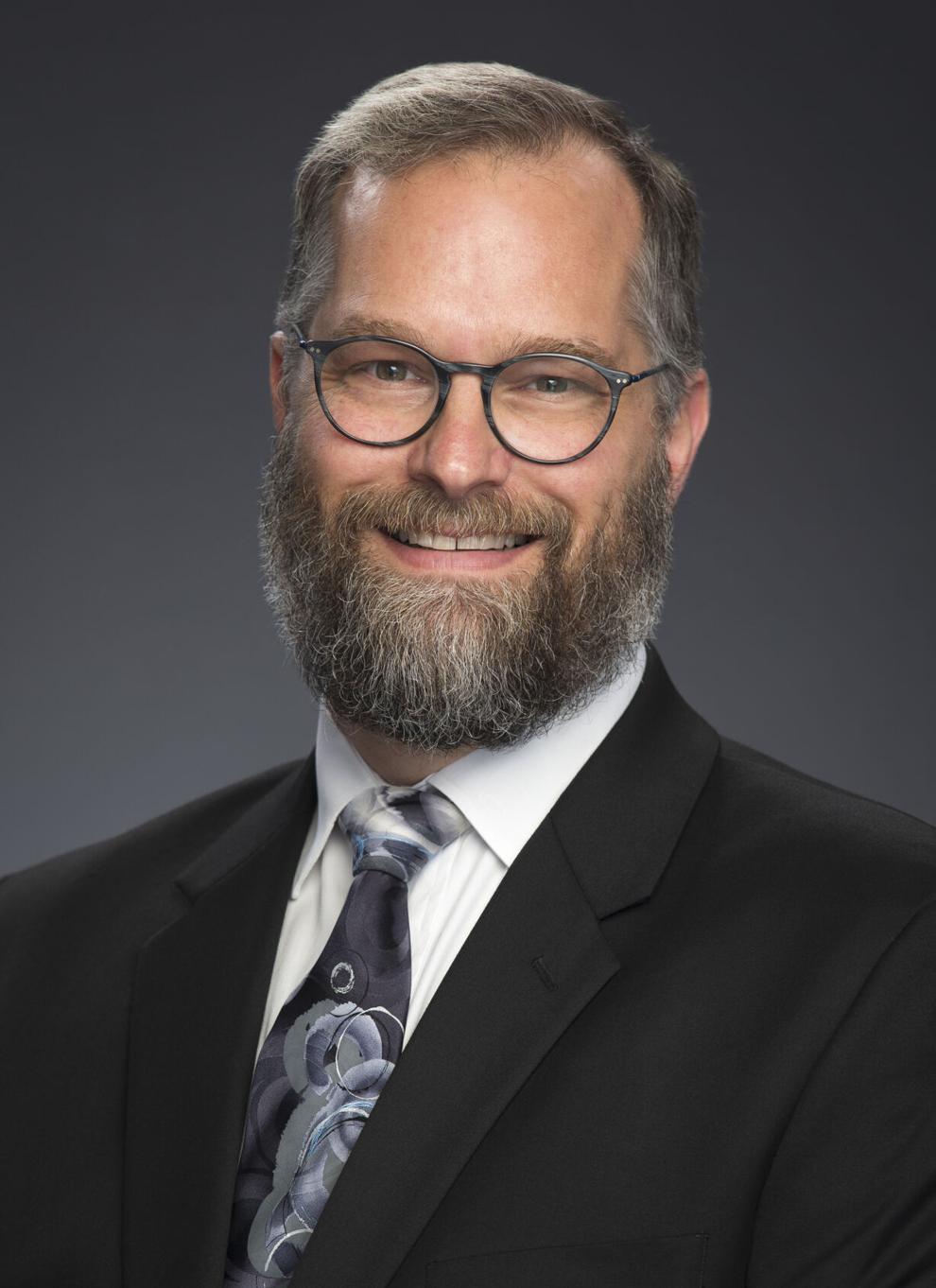 Eleven months ago, I took on the leadership of the Traverse Symphony Orchestra. What a year it has been.
Last September, no one had any idea about the rise of a global pandemic, and I began my tenure working to learn a new job and striving to ensure that the symphony had structures in place to support the outstanding artistic and educational programs that are a hallmark of the TSO.
Then, this spring the world was dramatically changed by the sweeping proliferation of the COVID-19 virus. Suddenly, every aspect of life, and every aspect of the symphony, was upended. It is easy to say that no one could be prepared for this. However, in some ways it's as if I've spent my entire life becoming prepared.
If I was talking only about myself, that statement would be foolish at best. But what I mean is that for 30 years, as an artist and an educator — the past 10 teaching at Interlochen Center for the Arts — I have been training to learn how to approach new challenges with creativity and tenacity. There is a mistaken belief, one I've confronted throughout my career, that artistry is about talent, and you either have it or you don't. Often, I have heard people bemoan, "I never had talent," or conversely, that person is "so talented." It's as if talent is a concrete attribute bestowed upon a favored few from the outside.
What I've learned, though, is what is valuable is not talent, but creativity — and creativity can be taught. It can be nurtured and supported, and studying the arts is one of the surest ways to cultivate the creativity inherent in everyone. Now surely, higher level math, the sciences, and the humanities are all creative endeavors, but the pure study of creativity is a hallmark of the arts. This learned, practiced, and refined development of creativity becomes especially important when confronted with a situation that is entirely new and unforeseen. When there is no roadmap to follow, we need the innovators, those who are practiced in creativity.
The musicians, and educators of the Traverse Symphony Orchestra are just the type of people who live life with creativity in the foreground. So when the world was upended in February and March, we already had a team in place that had trained their whole lives for this moment. The human toll of this pandemic has been horrific, and there is no way around that. It is also true that it has forced us all to think differently about our lives, and for those of us at the TSO to think differently about how to better fulfill our mission, not only for our patrons, but for our entire community.
The question we asked ourselves went beyond when can we get back to "normal," and asked a more fundamental question, "What can the Traverse Symphony Orchestra contribute to our region and community?" In answer to that question, we are excited to announce this week a new model for the TSO. One built upon new and redefined approaches to service. First, we are committed to providing free, small ensemble concerts throughout the region. We will be playing on the street, in unlikely venues, partnering with like minded organizations, and coming to the spaces where all of our community has access. Second, we will perform symphony concerts outdoors in the summer of 2021, featuring Pops and light classics that everyone can enjoy, and that will serve both our local community, and those who make this area their summer home. Finally, we will perform online and on the radio, recognizing that for many people, the safest way to access the power of professional music-making is in the safety of their own homes.
We have also come to recognize that our performance mission can not be separated from our educational mission. From our programs for young children at the Traverse Area District Library, to our civic ensembles for musicians of all ages, to our work with the public schools, it is our responsibility to ensure that the next generation of innovators has access to creativity education that will enable them to confidently confront their own unforeseen challenges in the future.
Great challenges can only be surmounted with great creativity. I invite each of you to share your ideas, and to join the TSO as a supporting member. Working together we can make our community an even better place to live. For more information on the Traverse Symphony Orchestra, or to join as a supporting member, please visit our website TraverseSymphony.org.