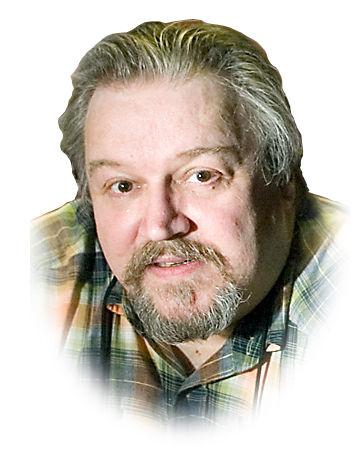 I'm starved. I hunger for culture and connection. I thirst for the emotional satisfaction I receive each time the curtain raises on a play at the theater, a symphony, an art opening. I crave it. I long for it. I need it!
Social distancing and staying at home may be good for us physically, but the arts are good for our souls. They nurture us. There is no better example of it than a quick foray into social media these days.
Watch how many people are singing songs, reciting poetry or sharing personal readings. Coming together with others in the best, and for some the only, way possible. We resort to sharing ourselves in new ways, especially through arts and culture.
We use the language of the arts because they speak to and hail from our deeper selves. A shorthand to our inner thoughts. Amid the more prosaic and banal of our expressions, art and culture allows for the vibrant expression of how we feel, of our emotional need to connect.
This is a brave new world. The rules are changing and no one yet knows how it will resolve. No one yet knows how soon or if we will get back to life as we knew it. Nonetheless our need to connect and to tell our stories to one another are part of the fabric of our lives. These things are deep-seated and must be nourished.
Right now everyone is trying to find their way to connect the best way they know how. What a wonderful thing is happening.
Like it or not, we are being forced by circumstance to stop and smell the roses. To slow down. To take a moment and reassess our world and our place within it. This is what theater endeavors to do always. It shines a light on our triumphs and failures. Our strengths and weaknesses. Our advantages and foibles. And that which is most important.
Every evening at 8 p.m., my neighborhood steps out on their porches and lawns and bang pots and whistle and hoot and holler and say "hello" to the neighbors. A way to connect. A few moments of joy. It just began one evening, and then quickly grew. Neighbors making sure all is well for one more day. The new "gathering around the fire."
It is this time's attempt to tell those stories that touch us. It just happens. It is spontaneous. It is the germ of theater. It began around the fire as our ancestors rose up to act out their days and continues to this day. Whether it is moments on our front porches or a zoom room where we all get together to see each other and share our stories. We must connect. What we truly long for is to touch one another again. That will come. We live with that hope. Indeed we will find a way. It is inevitable. It is what makes us human after all.
For now, many Playhouse volunteers are using our stores of fabrics and elastic, sewing masks for our frontline healthcare workers and those in need. Giving back to those who have supported us over the years. The health care workers are our heroes and their stories will be told one day on our stages. Until that time, I will wait excitedly for these new and engaging stories.
One day soon the Old Town Playhouse, empty and haunted now, will be full of life. Patrons seated in anticipation and sharing camaraderie. Our actors and crews, ever at the ready, will step onstage. Musicians in our loft will stand ready for the downstroke of the conductors baton. A note played, and once more the curtain rises on a new story shared with an audience together again in this shared space where intimacy, lacking in today's environment, will no longer be a concern.
When the tale is ended all will rejoice in the telling and will be changed by the shared experience. We will laugh together. Cry together. Sing together. Once again we will ward off the dark with light. As we did in the beginning. Maybe that's why we leave the ghost light burning in the theatre each night. To remind us that we will never let the dark overtake the light
Stay home. Be safe. Be healthy. As that great philosopher, Spock, said, "Live long and prosper."