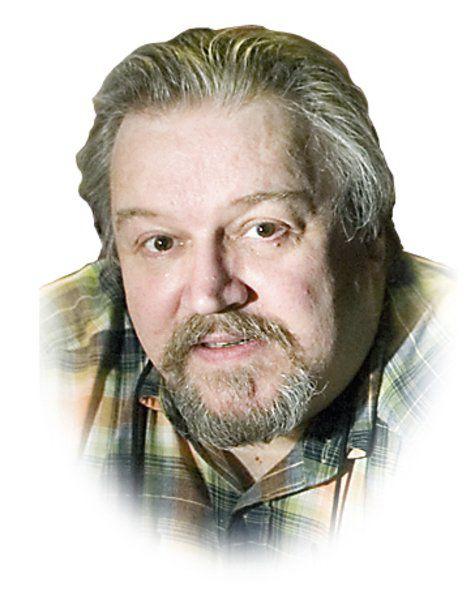 Every once in a while we have the opportunity at the Old Town Playhouse to combine two of my great passions. The most obvious, of course, is my passion for the theater itself but my other, lesser-known passion is for science, especially that which looks to the future of science and what it may hold for the human race.
Truth be told, these don't often come together in a work of a theatrical nature of any significance, but every now and then they do. One such play is in production at this very moment in our Studio Theatre at the Depot: "Marjorie Prime" by Jordan Harrison. It explores a future where analog becomes digital. To paraphrase Harrison, two human actors on a stage speak and the only way you know that one is a computer program is they occasionally say something like, "I'm afraid I don't have that information." They do this in a way that tells us they don't understand.
Harrison built on a number of ideas that have informed his thinking and work when he observed his parents feeding his grandmother memories — selecting and polishing them. This is what intrigued him about the fabric of memory. In "Marjorie Prime" he uses Artificial Intelligence to overcome ageing and loss. At the same time we see, in this throwback to Chekhovian drama, the use of holograms of loved ones that never allow the human characters to achieve real intimacy with them. There is an intense loneliness that is never quashed nor satisfied, because they are, after all, just pixels.
It is a challenging drama full of questions, brought to life by an excellent cast. They bring nuance to their performances as both humans and primes. The result is an engaging, powerful and emotionally charged evening of intellectually stimulating theater. The kind of event I know I find most satisfying, and I expect many others will as well."Marjorie Prime" continues at the Studio Theatre at the Depot through April 13.
Now if "Marjorie Prime" is just a little more than you need after a harsh winter cold snap, then Peter, Paul and Mary Remembered — also known as Jim Hawley, Doc Probes and Donna Wilson-Probes — are more than happy to warm you up with their musical whimsey. Cheeseburger in Paradise on Saturday has them playing and singing the music of Jimmy Buffett and some of your other favorite beach music in a one-night-only Caribbean Rock Extravaganza and FUNraiser at OTP. Get out your tropical Island shirts and sandals, limber up for some limbo, and make your way to the OTP MainStage for a night of fun and games.
Before the month ends, we open The Who's "Tommy." The rock opera that started it all celebrates the 50th Anniversary of the recorded album's first release in May of 1969, and we're on board to celebrate in high fashion. The classic story of the young deaf, dumb and blind boy who takes the pinball world by storm, becoming an international sensation, hits the OTP stage with all the color and stirring rock anthems we have come to know and love. It's a Boomer's paradise of reminiscences, and an eye- and ear-popping time for anyone who wasn't part of that incredible time. Having been there once before, I know I can't wait to see him "still play a mean pinball!"
Phil Murphy is executive project manager for the Old Town Playhouse. Find out more at oldtownplayhouse.com.