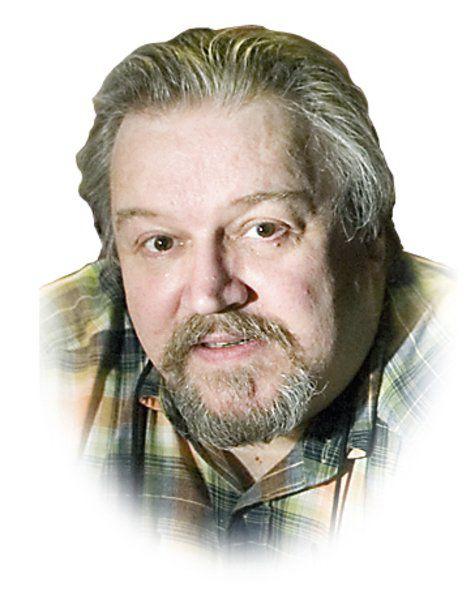 Hallelujah! The Old Town Playhouse is open for business after a very long 18 months in hiatus. Yup, last night the riotous satirical farce known as "Escanaba in da Moonlight" opened on the OTP stage. Let's hope the pandemic leaves us alone from now on. It has been too long away from the wonderful audiences that so often grace our theater.
The outrageous comedy by Jeff Daniels follows the Soady family of men and their foray into deer hunting season and deer camp. As anyone in the northwoods knows, deer camp and everything about the opening of deer season is basically considered sacred. There are rituals that those who hunt and those who are along for the ride play out every Nov. 15. Daniels skewers all of them and then some. From pieces of clothing that must be worn, to alien abductions — nothing remains sacred or untouched. It's sophomoric satire of the first order. Daniels learned many a lesson from his days in "Dumb and Dumber" and in this instance maybe one could say 'Dumberest!' And the OTP gets to perform Daniels latest version of the comedy, updated for current sensibilities.
What a great opening to a highly anticipated season — and so much more to follow. In October the playhouse brings "Godspell" to the stage, also revised and updated a few years back when it last appeared on Broadway. With many new and contemporary references and a newly revised musical score, it offers a whole new feel to audiences not familiar with the classic Stephen Schwartz musical and a freshness for those who know and love the show from time past.
In November we have two offerings. For two performances only on Nov. 12-13, we present "All Together Now," a locally built fundraiser with music from the Music Theatre International (MTI) musical catalogue — much in the framework of our past gala shows. This is being performed by theaters worldwide on the same weekend, with the royalties underwritten by MTI. Two very special nights.
The following week we present "The Savannah Sipping Society," one of the funniest comedies of the last three years and among the best in decades. It's penned by the triumvirate know as Jones, Hope and Wooten who've written more than a dozen fresh, new comedies in as many years. I personally guarantee you'll have ball at this one, leaving you yearning for a high-ball and a relaxing sit on the back patio.
In late December and January, the Young Company holds sway with a "Holiday Cabaret" and right on those heels opening in January will be the all-youth-produced "Frozen Jr." A lot of excitement is building in the Young Company and the rest of OTP around this production.
This winter, opening in mid-February and running through most of March, we'll be presenting the Broadway-revised version of "Rodgers and Hammerstein's Cinderella." First appearing in 1957 on television with Julie Andrews, it is most noted for the '60s version that starred newcomer Lesley Ann Warren. I know I had crush on her the moment she appeared singing the songs I had grown to love.
In the late '90s, Brandy and Vanessa Williams brought it once again to the small screen. In 2013, "Cinderella" made its way to Broadway for the first time with a new book and additional music to appeal to newer audiences. This has always been a personal favorite of mine. I hope it is for you as well.
The last two shows of the season are the shows that had to shutter in early 2020: the musical, "[title of show]" and the jewel in our cap, "Chicago."
Both shows were in rehearsal. "[title of show]" was less than two weeks away from opening and "Chicago" was well into musical and dance rehearsals.
They will be returning with as many cast members as are once again available and will audition for those roles that remain open.
On an important side note, with the Centers for Disease Control and Prevention's current guidelines and for the ongoing safety of our audiences, OTP ushers and staff are requiring masks be always worn during performances, vaccinated or not. Our performers are vaccinated and will appear onstage only without masking.
Wow! What an exciting season is in front of OTP and its audiences. Intermission is over! I hope to see you soon at the theater. The show will go on!