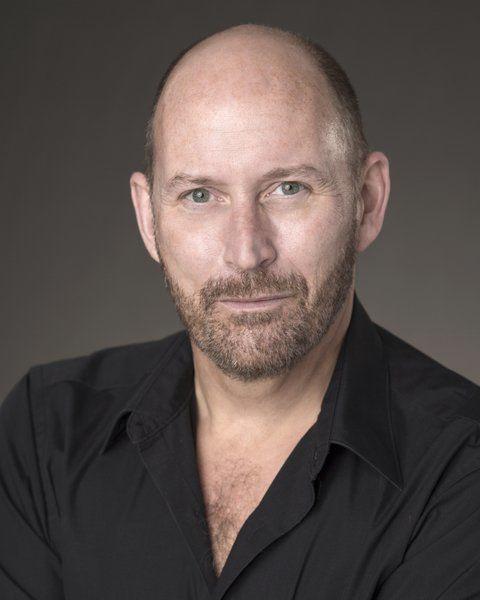 After the Traverse Symphony Orchestra's sold-out season finale performance of "Carmina Burana," all focus now is on the new season ahead of us.
On Sept. 8, we are proud to open the 2019-20 season with an all-Wagner Gala Concert. Richard Wagner, one of the most important composers in the history of music, can be very difficult for an orchestra in a community of our size to perform. His music requires the utmost of sophistication and a deep knowledge and familiarity of every note on the page, which simply cannot be explained in a short rehearsal period.
To do this music justice, an orchestra must — as a group — be quite mature and musically savvy. For this bar-raising event, I'm bringing in Othalie Graham, a world-renowned dramatic soprano and one of my favorite collaborators — and dear friend — to present music from four of Wagner's operas: "Tannhäuser," "Tristan und Isolde," "Die Walküre," and "Götterdämmerung. People will be talking about this season opening gala for years, I promise you.
For those who have not experienced the music of Wagner live, I cannot begin to describe what you're in for. It's not surprising that people who are otherwise not big fans of classical music are drawn to the music of Wagner. The world of Wagner's operas is bigger than life, and includes love potions, flying horses, magic rings, goddesses of love and swords with incredible power. This epic music paved the way for an entire school of composition, becoming a template for film scores in the 20th century, and finding its ultimate expression in the music of John Williams.
Yes, John Williams is the heir to Wagner's work. Wagner, unlike anyone before, assigned a short musical phrase ("leading motive" or "leitmotiv" in German) to each character and emotion, and even each physical prop handled by the singers. There is a theme for a sword, a horse and a love potion, as well as for heroes, heroines, villains and everyone in between.
Film composers were using this style long before John Williams. Never forget: many of the original film composers were immigrants from Vienna and Berlin and knew Wagner's music inside and out. However, aside from a love theme or some dark music for the bad guy, it rarely got too complex. Then along came John Williams and "Star Wars." The Star Wars series of films are so reliant on the technique developed by Wagner, it's impossible to imagine them without it. You know when you hear a certain theme that the bad guy is waiting around the next corner — or star system/ John Williams wrote the notes, but Wagner created the style.
Speaking of John Williams ... on August 10 we will present an all-John Williams concert, putting his beloved music on full display. Man-eating sharks, whip-toting heroes, masked villains, superheroes and so much more will be on the docket when we pack the Grand Traverse Resort for an unforgettable evening of food, drink and music/ I'm very excited to bring such fun music to the TC area this summer.
Prepare yourself for two dramatic concerts with the TSO, unlike any before. These two events will have you believing that a man can fly and so can a woman called a Valkyrie — riding a flying horse.
Kevin Rhodes is the music director of the Traverse Symphony Orchestra and the Springfield Symphony Orchestra in Massachusetts. Learn more at Traverse Symphony.org.