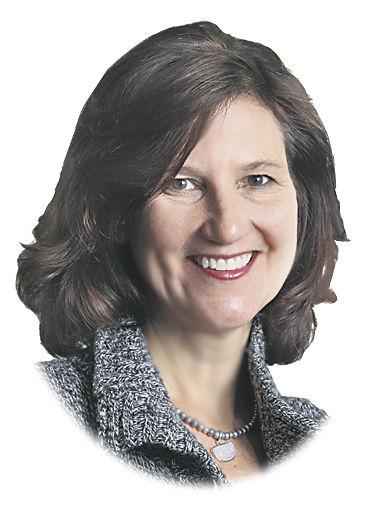 Imagine Earth as a life raft drifting through space with 9 billion people on board with bodies multiplying by the day. What happens if modern agriculture begins running out of its prime fertilizer used to grow crops for humans and livestock?
This isn't a rhetorical question.
Phosphorus has been used in crop fertilizers since it was first discovered in the mid-1800s. But the pace of scraping phosphorus from rock mines is quickening and not sustainable, writes Dan Egan, who just published "The Devil's Element: Phosphorus and a World Out of Balance."
In fact, by 2050, experts predict that farmers will have to grow twice as many crops to feed the planet's growing population, he writes.
"And as the globe's phosphorus deposits go, so do we," Egan writes. The scarcity will hit "every person on the planet, either in the pocketbook or the stomach."
Egan will speak at the City Opera House tonight, Friday, March 10, at an event jointly hosted by the National Writers Series and the International Affairs Forum. Patrick Shea, Interlochen Public Radio's environmental reporter, is serving as guest host.
Egan said he became passionate about phosphorus while researching his New York Times bestseller, "The Death and the Life of the Great Lakes," a finalist for the Pulitzer Prize.
"When I was doing my book on the Great Lakes, I did a fair amount of reporting on Lake Erie and learned a lot about phosphorus and the connection it has with the lake's toxic algae blooms," he said.
His book title, "The Devil's Element," becomes clear in Part II of the book: "The Cost of Phosphorus."
The runoff of phosphates from millions of acres of farm fields and animal manure gets into waterways, which feeds algae and aquatic plant growth.
One of the most problematic is blue-green algae, which in warm waters can multiply and create an algae bloom that can suck up dissolved oxygen, suffocating fish. In some cases, it's toxic enough to kill livestock and sicken humans.
Egan starts the book with a story of a Florida man who dove into a canal of "green algae goop" in Cape Coral, Florida, trying to escape police. He emerged smelling like "human feces" and required hospitalization. Although news anchors smirked and the video went viral, Egan wrote the man's toxic plunge was more than a meme.
"It is an omen."
Egan, the consummate storyteller, includes phosphate's fascinating history — how folks realized that phosphorus shards from a knife factory could be used as a fertilizer.
On the hunt for it ever since, humans have sourced phosphate from bird poop, bones, and sedimentary rocks. He also reports on recent efforts to extract phosphorus from human waste, a sustainable solution.
"The more you learn about phosphorus, the more you want to learn. But I was aware that the book had to be accessible coming out of the gate, it had to grab the reader."
Egan said that people who know about phosphorus have become just as passionate as he is.
Heather Smith, the Grand Traverse Baykeeper at The Watershed Center, is one such individual.
"We do know that in Grand Traverse Bay, one of our priority pollutants — our biggest threat to water quality — are nutrients reaching our water. Nutrients come from a variety of sources including nonpoint sources like agriculture and stormwater runoff, which have little regulatory oversight. Phosphorus, in particular, comes from agricultural fertilizers including manure, stormwater runoff, and other wastewaters."
Smith said that elevated levels of phosphorus are present in some of our waterways and waterbodies in the Grand Traverse Bay watershed, adding, "It's a pollutant that we are working hard to reduce."
Smith said that lawn fertilizer is of lesser concern than in the past, thanks to a state law in 2012 that largely banned phosphorous from lawn products.
Smith said algae is a natural part of the aquatic food web. However, when excessive nutrients stimulate excessive growth, algae can become a nuisance.
There have been no documented harmful algae blooms in the watershed — one was suspected in 2019 in Six Mile Lake, an inland lake, but it wasn't tested. There does exist a native, but problematic algae species called Cladophora.
It sometimes washes up on area shorelines in clumps of rotting mats. It's not dangerous, but washed up mats of any type of algae can harbor harmful bacteria to humans, Smith said.
Smith warned that with the advent of global climate change, harmful algae blooms — the kind that Egan writes about in his book — are predicted to increase in frequency and magnitude and pose a real threat to the Great Lakes.