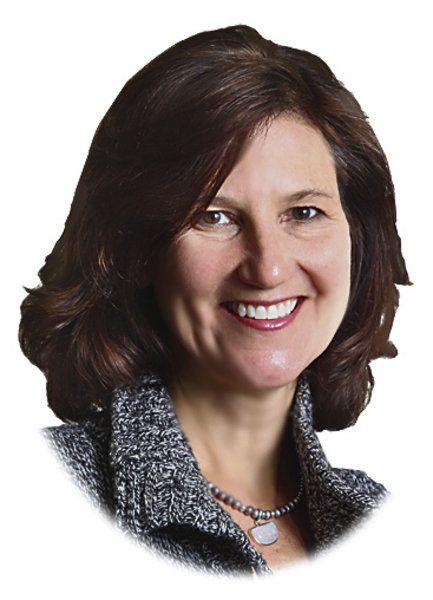 Before Daniel Pink decided to go to law school, he neglected to talk to an actual lawyer about what the job would entail. He just thought he was supposed to go to law school, but it turned out to be a huge misstep, except for meeting his wife there. Later, he came across a concept called the Principle of Surrogation, which recommends interviewing like-minded people who have already gone down the path you're considering taking.
This early lesson of intellectual humility — you may not know what you think you know — has informed Pink's writing ever since. A New York Times best-seller, he has written six books that often reveal surprising truths. All told, they've sold 3 million copies in 39 countries. His latest book is "When: The Scientific Secrets of Perfect Timing."
Pink is our next National Writers Series guest, slated to talk about "When" at the City Opera House on June 26 with guest host Angie Morgan, author of "Spark: How to Lead Yourself and Others to Greater Success."
In "When," Pink uses science and surveys to show how we can more wisely design our day. He breaks people down into roughly two types. There are the "larks" — those of us who wake up ready and raring to go. Larks are at their most vigilant early in the day, suffer a dip after lunch, and then rebound around 4 p.m., going to bed at around 10 p.m. The minority group of "owls" have pretty much an opposite schedule — they spend the morning recovering from a late night of working, suffer a dip in the afternoon, and then step on the gas at around 8 p.m.
"I am more of a lark than an owl, I am more in the middle," said Pink, "so for me, I should be doing my heads-down work in the morning."
In order not to squander those high-value morning hours, Pink said he doesn't bring his cell phone into his garage office, doesn't check emails (until he hits his word count) and saves the more routine work for the afternoon doldrums.
Pink has gathered statistics that reflect mornings are indeed a prime time of day for certain things: hospitals report fewer medical mishaps, students score higher on standardized tests in the morning, and people cheat and lie less in the morning. Kids who take math classes in the morning, on average, earn higher grades and standardized test scores than their afternoon-class counterparts.
Speaking of timing, NWS occasionally hosts back-to-back events due to author availability. So, on June 27, thriller writers Steve Hamilton and Bryan Gruley will take the stage and interview each other. Both have set their series in rural, northern Michigan towns, although Gruley's latest, "Bleak Harbor," takes the action to a town resembling Saugatuck.
They've become friends over the years, and we're sure they'll talk about the pros and cons of being a lark (Gruley) and an owl (Hamilton), and so much more. Set aside these dates — it's time well spent.
Anne Stanton is executive director of the National Writers Series, a year-round book festival. Proceeds from the events help fund Raising Writers, literacy programs for area students. For more information, go to www.nationalwritersseries.org.