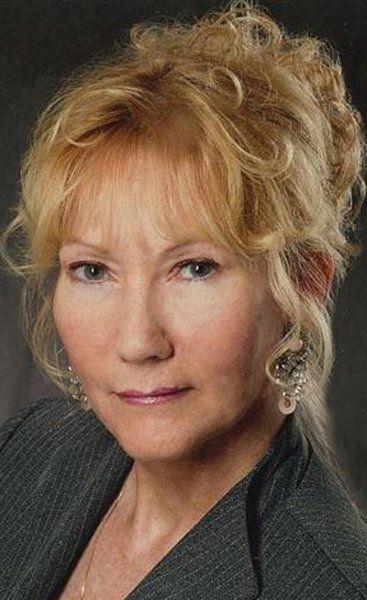 TRAVERSE CITY — A lawsuit claiming Grand Traverse County discriminated against the register of deeds because of her age was dismissed based on a lack of evidence.
The Judge Jason J. Elmore, who was appointed to hear the case because of a possible conflict of interest with local judges, found Grand Traverse County's Register of Deeds Peggy Haines is not a true employee as defined by the Elliot-Larsen Civil Rights Act that bans discrimination in Michigan on the basis of religion, race, age, sex and more.
Haines, 71, sued the county in February, claiming officials withheld a raise from her in an effort to force her to retire. An elected official, Haines has held the register of deeds post since 2000. She was reelected in 2020 and has three years left in her term.
Haines declined to comment on the case but said something "came up during the lawsuit that I am at this time still actively looking into." She did not offer any details.
Attorney Gregory R. Grant represented the county in the matter.
"The court found that there was no evidence of age discrimination by the county," Grant wrote in an email statement, declining to comment further.
County Administrator Nate Alger also declined to comment.
Haines is paid $69,184 per year. She claimed the county through the years has failed to give her raises commensurate with her abilities and with what registers of deeds are paid in similar Michigan counties. She was represented by Traverse City attorney Craig W. Elhart and sought back wages, damages and interest.
In February 2020 the county board considered combining the register of deeds office with the county clerk's office. The board voted the measure down, but the lawsuit claimed the merger was an attempt to force Haines to retire.
Haines felt she was discriminated against because of her age and because she was against the merger, as previously reported.
Elmore wrote in his judgement wrote that Haines is a "pseudo employee or hybrid" similar to a contracted employee. While the ELCRA does not define an employee, Michigan courts have used control of a worker's duties; wages; the right to hire, fire and discipline employees; and performance of duties as determinants of whether someone is an employee.
The county has limited power over Haines, Elmore wrote. If she vacates her seat or is unable to do her job, it goes to a deputy she or a county judge appoints.
"The board does not hire or fire the register or her staff," Elmore stated. "It does not have any power to discipline her or assess her performance ... The board simply determines how to pay the register of deeds."
Haines knew the pay for the position when she ran for office and took her oath, he said.
Elhart said the issue has always been whether Haines was an employee under the civil rights act.
"The court determined that as an elected official she wasn't an employee," Elhart said. "We were disappointed. Elected officials don't get the Constitutional protections of other employees."
Elmore wrote that he found no evidence of age discrimination as Haines had talked about retiring in 2019, then changed her mind.
Elhart said Haines has not yet decided whether she'll appeal the decision.
Haines' lawsuit was prompted by substantial raises approved by the Board of Trustees for the 2021 fiscal year and given to Alger, Clerk Bonnie Scheele, and all board members. Pay scales for the human resources and information technology directors were also adjusted up by about $20,000 per year at the top end.
Alger was given a 5 percent raise in addition to a 1.5 percent cost-of-living raise for all employees; Scheele was given $11,000 over two years and board trustees, vice-chair and chair were given $5,000, $5,500 and $6,000 per year respectively, bringing them to a total of $12,000, $12,500 and $13,000. They are also paid a per diem of $35 per meeting.
The raises were recommended by an ad hoc compensation committee at a meeting Haines attended remotely. When she asked about a raise she was told her salary would be examined later. She said she was ignored, muted and kicked out of the meeting.
The committee was led by county board Chair Rob Hentschel.
In December the board approved raises of up to 9.5 percent for all employees — including Haines — for the 2022 fiscal year. Raises were based on a wage and compensation study conducted by Municipal Advisory Group that showed county wages lag behind what the study said were market competitors.
The county has paid about $30,000 through September in legal fees. Dean Bott, the county's finance director, said more costs will come in but he doesn't yet know the amount.
The county is self-insured through the Michigan Municipal Risk Management Authority and pays the first $75,000 per claim.