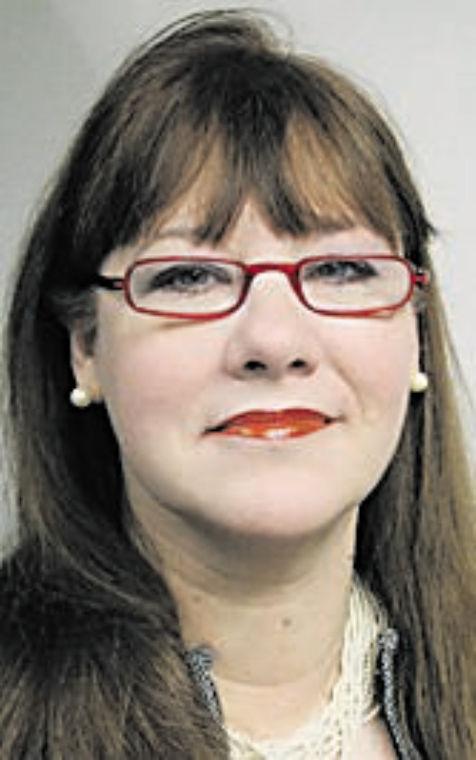 After hearing best-selling author, Angeline Boulley, "Firekeeper's Daughter," speak at the National Writers Series, I've been thinking a lot about claiming ones identity.
Boulley, an enrolled member of the Sault Ste. Marie Tribe of Chippewa Indians, Bear Clan from Sugar Island, captures the nuances of her Objibwe community, the joys and strengths, not only the traumas.
During the evening she was asked the appropriation question. Should non-Indigenous writers pen Indigenous stories? In Boulley's opinion, writers should do their research and write anything they want. They also should ask themselves, am I the one to write this?
This year my husband, Tom, and I will celebrate our 40th wedding anniversary. When we began dating, unbeknownst to me, Tom went to our downstate public library to find books on disability. Being unfamiliar, he wanted to be able to ask me informed questions.
Sadly, he only found books from a medical viewpoint written by non-disabled people. We both could have benefited from materials written by people with disabilities, instead of translated or interpreted able-bodied versions.
Additionally, fiction books featuring disability, were largely written by people without disabilities. All too often the themes involved suicide and the stereotypical message that the lives of people with disabilities weren't worth living. The same was true for films, almost always featuring able-bodied stars.
In the nearly 46 years that I've used a wheelchair, I've been around lots of people with varied disabilities. I have rarely heard anyone with a disability use the phrase "confined to a wheelchair."
Yet currently, most days, someone without a disability, says this to me. Like Boulley, I often wish those on the outside could come deeper inside my disability community and experience the humor, resilience and beauty.
In my formative disability years, as I was learning disability history, I read that President Franklin Roosevelt asked press photographers to look away as he was lifted in and out of his wheelchair. I could relate. My own internalized disability phobia was so strong that at parties I'd arrive early so I could transfer onto a couch and have someone put my wheelchair in a closet. With my wheelchair out of sight, no one knew I was paralyzed and treated me as an able-bodied teenager.
It was also about this time that I heard American tennis champion, Billie Jean King say "You have to see it, to be it." As a college student with lots of dreams, I needed to see role models with disabilities being professors, psychologists, writers and activists.
I remember the day I came into a graduate course and was surprised to learn that the professor was a youngish woman using a wheelchair. I was spellbound; watching as she lectured, interacted with students and carried her briefcase. There was a role model. The same was true the first time I watched someone with my disability lead a rally or appear on TV discussing their book.
Representation matters. Human beings long to share their varied stories. Storytellers can help us explore, claim and enrich our identities.