The following continues the list of Grand Valley State University students named to the fall 2018 dean's list:
Katherine Achenbach, Megan Alfonso, Ashley Anderson, Autumn Anderson, Hanna Asiala, Zachary Baker, Anne Bandrowski, Allison Beauchamp, Ashlee Berger, Matthew Biggar, Brittany Bolger, Madison Boyd, Rachel Brow, Natalie Burns, Capriana Calvachi, Jacob Carruth, Brooke Clarke, Andrew Colombo, Lynn Doherty, Emily Farkas, Kurstin Frank, Kearsten Frusti, Samuel Fyfe, Nerissa Godfrey, Allison Gravis, Amara Hagy, Quinn Hall, Aubrey Heersema, Elizabeth Hiatt, Jane Hursey, Justin Ingraham, Kira Jarvi, Anna Jarvis, Kevin Kaysserian, Miranda Kelly, Kendall Kielty, Jack Kleinrichert, Kelsi Klimaszewski, Caroline Komrska, Aubrey Krueger, Jessica Lampton, Riordan Lopez-Wild, Sophia Mackey, Shaylee McAuliffe, Paige McGarry-Costello, Keegan McKenzie, Alana McKinnie, Hannah Mead, Morgan Mihalic, Anna Montgomery, Samantha Mosley, Inna Narolska, Emma Oliver, Maggie Oliver, Michael Olm, Madelaine Parker, Alyson Peters, Kalyn Peterson, Howard Rose, Jordan Runkel, Austin Russell, Morgan Scollard, Jacob Sheehan, Stella Sterling, Brady Stoerkel, Julia Stout, Owen Stratton, Tristen Szafranski, Jolene Therrien, Will Tomaszewski, Christine Twietmeyer, Mary Twietmeyer, Joseph Videki, Jacob Weston, Madelaine White and Carolyn Wynkoop, of Traverse City; and Wyatt Boboltz, Grace Failor, Kailey Gehres, Katharine Ludwig, Sophie Rickey, Mikaela Rogers, Alyssa Rottman and Morgan Swanson, of Williamsburg.
—
Colgate University student Diana Baxter, of Northport, earned the fall 2018 dean's award for academic excellence. Baxter is studying environmental biology and expects to graduate in 2022.
—
Susan Ness, of Traverse City, earned the fall 2018 dean's award with distinction from Colgate University. Ness is majoring in sociology and expects to graduate in 2019.
—
The Kiwanis Club of Traverse City recognized the following students of the month for the week of Feb. 26:
Shelby Sineway is a senior at Suttons Bay High School and studies welding and fabrication at TBAISD's Career-Tech Center. Sineway played soccer and basketball and participated in jazz band and school musicals including "Mary Poppins" and "Bye Bye Birdie." She received the Scholastic Athlete Award in soccer and basketball. Sineway plans to pursue an associate degree and continue welding and fabrication.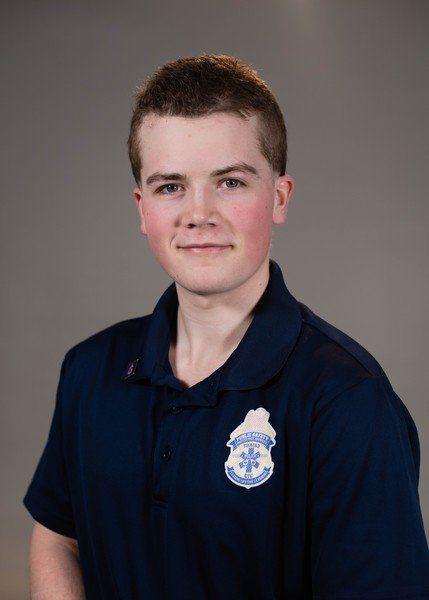 Donnovon Stone is a senior at TC Central High School and NMC, and studies public safety/protective services at the Career-Tech Center. Stone volunteers at First Congregational Church and with the Army National Guard and Torch Lake Township Fire Department. He attended the Student Trooper Program and maintains a 3.4 GPA. Stone plans to attend the Northern Michigan University ROTC program and Fire School to become a Michigan State trooper.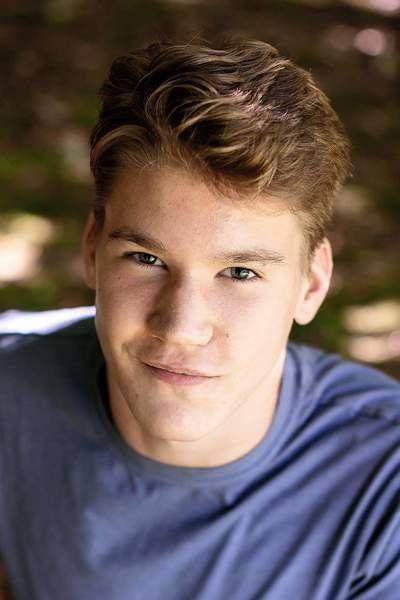 Luke Siderman is a senior at Kingsley High School. Siderman is a member of National Honor Society and played varsity football and basketball and ran track and field. He participated in band and jazz band. He maintains a 3.79 GPA and plans to attend college to become a veterinarian.