The following continues the list of students who made the spring 2019 dean's list at NMC:
Grand Traverse County — Logan Wilson, Noah Wilson, Courtney Winkler, Kendall Wisniewski, Hannah Witte, Jewel Wonegeshik, William Woodbury, Hunter Wooters, Cheryl Wyma, Haoyu Xiong, Nolan Yanick, Kristina Yates, Brendan Zak, Katelyn Zak, Michael Zarnoch, Daniel Zassick, James Zeits, Hongmei Zhang, Bofeng Zhao, Xingzhi Zhong, Hannah Zielinski, Matthew Zielinski, Jessica Zionskowski, Zack Zubrickas, Mieke Zuiderveen and Livia Paula da Silva Maia Argyle.
Kalkaska County — George Almy, Nathan Atkinson, Michelle Bishop, Richard Bishop, Brittney Burke, Shania Carson, Natalia Chela, Brandon Corbin, Naomi Erway-Yates, Lacey Fitch, Jensen Fleet, Edward Glinski IV, Shelby Hill, Nickole Jimenez, Stephanie Jones, Morgan Kniss, Trenton Kooistra, Makenzie Leach, Cynthia Lockey, Amber Marsh, Kelsey Mills, Teyanna Moore, Melissa Morey, A'Leeghan Nason, Elizabeth Newland, Alyssa Nichols, Olesya Nikolaeva, Tylor O'Neill, Matthew Pierce, Emily Richardson, David Richter, BreLynn Ross, Brynn Rowell, Tim Stoldt, Grace White, Kendra Wilke, Erica Ziesmer and Kathryn Zolen.
Leelanau County — Anna Barrientoz, Daniel Butryn, Maria Castillo, Victoria Chippewa, Karin Chrostek, Liana Clendinen, Taylor Cobb, Suzanne Couturier, Isaac Dedenbach, Nicolas Duford, Daniel Duperon, Sophia Elhart, Madison Elliott, Lily Ewing, Jennifer Fischer, Lindsey Fleis, Breanna Geiger, Leo Guba, James Hamilton, Kylie Hendershot, Jacob Herman, Jessica Hill, Brittany Hobbins, Heather Jankowski, Alexandru Juhasz, Anne-Marie Kabat, Chris Kiessel, Parker King, Anne Kiogima, Katherine Kline, Jared Kraft, Lyzia Laakso, Mitchell Laracey, Natalie Lasko, William Lewellen, Connor Louiselle, Edward Lulko, Iris Luna, Leland Macke, Michelle Madrigal-Perez, Adam Maleski, Laura Nardon, Abby Niessink, Zhihua Ouyang, Drew Peterson, Derek Piglowski, Shannon Popp, Violet Pousho, Sage Rancour, Brian Ray, Richard Robertson, Lillian Salgat, Rachel Salgat, Julie Schaar, Anthony Schaub, Kali Schettek, Maeda Schroeder, Maureen Scott, Kasidy Skipski, Sarah Sleder, Emma Smith, Katie Staudacher, Mackenzie Steele, Marlene Stiles, Austin Tarsa, Michael Vang, Ana Walters, Francis Wanageshik, Genavieve Warren and Holly Wright.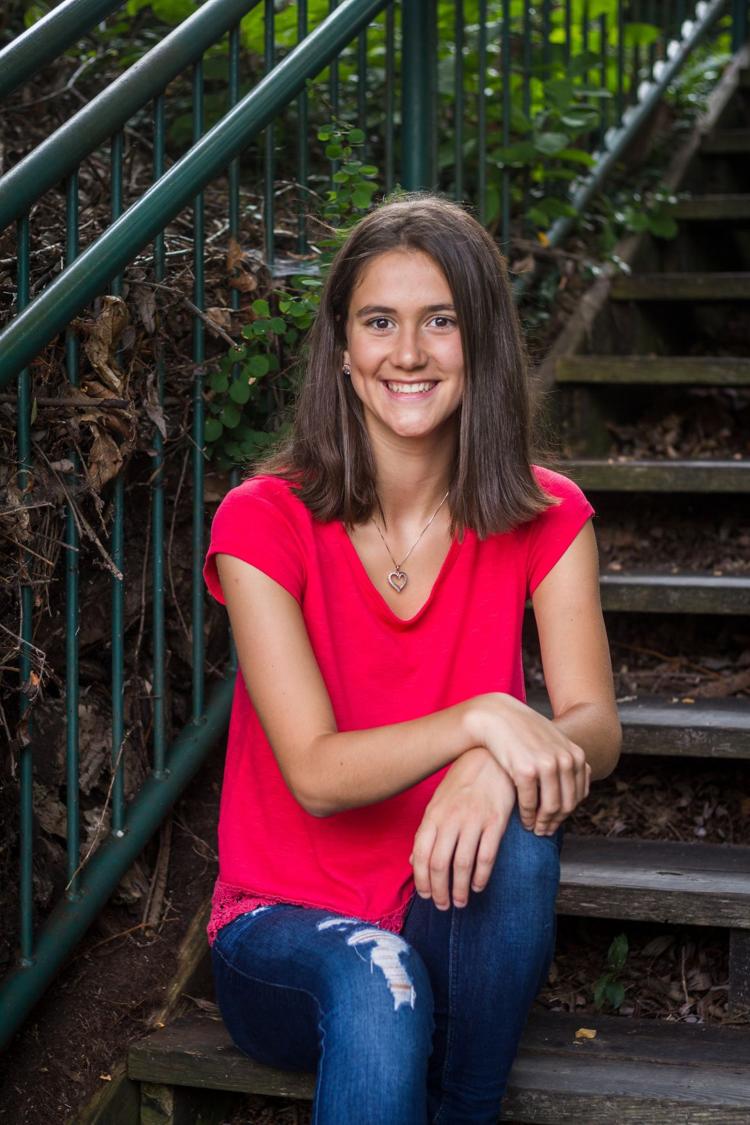 Cedarville University named Bethany Priest, of Mancelona, to the spring 2019 dean's honor list.
Colin Ford received his master's in divinity from Concordia Theological Seminary in Fort Wayne, Indiana. He was ordained as a pastor of the Lutheran Church-Missouri Synod and serves two churches in South Dakota. He graduated from Traverse City Central High School in 2009.
Kiwanis Club of Traverse City recognized Katelyn Hillier as student of the month for the week of May 21. Hillier recently graduated from Kingsley High School. She was a member of National Honor Society and involved with varsity cross country (Northwest Conference recognition), track and field and powerlifting. She was in the TBA Career-Tech Center teacher academy program for two years and received the Citizenship Award twice. She plans to attend NMC, and then study elementary special education at Central Michigan University.