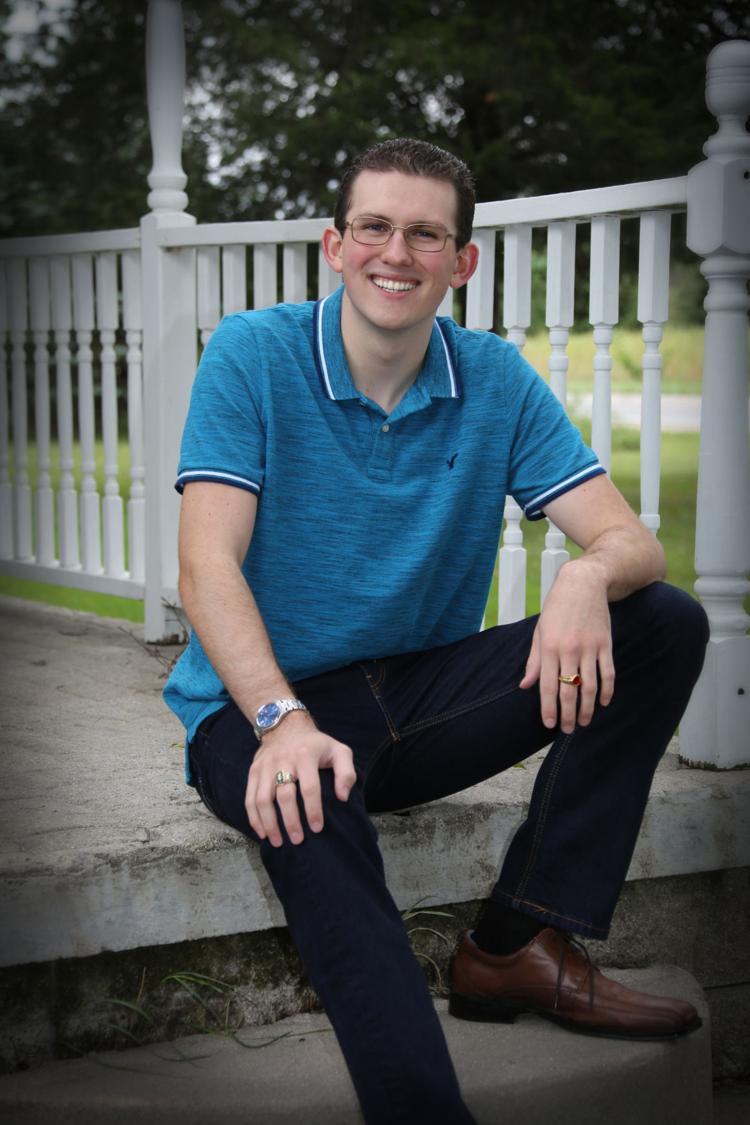 Nathan Keech, a recent TC West Senior High graduate, studied manufacturing at TBAISD Career-Tech Center. Keech was a member of National Technical Honor Society and participated with the TC Westmen choir and two high school musicals. He received TBA honor roll and perfect attendance awards. He maintained a 3.94 GPA. Keech plans to attend NMC and possibly study manufacturing at Ferris State University.
Timothy Krame, a recent graduate of Benzie Central High School, studied mechanical engineering at TBAISD Career-Tech Center. Kramer was a member of Kiwanis Key Club and participated in the Snowboarding Program at Crystal Mountain. He received the Gold Career Readiness Award and CTC Gold Award for Robo-Hockey competition. He aims to pursue a mechanical engineering degree at Michigan Technological University.
The following people earned education awards from Zonta Club of Traverse City:
Zoe Moseler, a recent graduate of Suttons Bay High School, $1,000 Young Woman in Public Affairs award; Bernadette Bottke, $1,000 Amelia Earhart Scholarship; and Isabelle Reamer, $2,500 Ann Mapes Scholarship.
Aubrey Poremba, a TC West Senior High graduate, was elected president of the University of Wyoming Student Dietetics Association for the 2018-19 school year. The Wyoming Academy of Nutrition and Dietetics named her the 2019 Student of the Year. Poremba received the University of Wyoming's Department of Family and Consumer Sciences 2019 Outstanding Department Engagement Award. She also made the university dean's list and president's honor roll.
Denielle Bohland, of Interlochen, earned 4.0 GPA during the spring 2019 semester, placing her on the Graceland University president's list. Bohland graduated with a Bachelor of Science in nursing in April.
The following students graduated from Cedarville University during the spring commencement:
Scott Grimes, of Mancelona; Jessica Tanner, of Kalkaska; and Tineka Witt, of Central Lake.
David Walker, of Traverse City, received the Excellence in a Discipline Award for public administration from Grand Valley State University. Walker is the son of David and Becky Walker.
Richard Vegh, of Traverse City, received the Excellence in a Discipline Award for philosophy from Grand Valley State University. Vegh is the son of Ken and Carol Vegh.
Matthew L. Failor, of Williamsburg, received a $2,500 National Merit Scholarship. Failor recently graduated from TC Central High.
— Interlochen Arts Academy creative writing student Sophie Paquette, of Indiana, was named a 2019 Presidential Scholar in the Arts. She is the academy's 46th student to receive the honor and one of 20 students from across the country selected this year. Paquette will receive a medallion and participate in a showcase at the John F. Kennedy Performing Arts Center.